Owning a small business and building its brand awareness among the people requires a definite strategy. It is necessary to let Google know what your business is and where your business is located. This will end up in not only showing up your business on the Google's search engine result pages (SERPs) but also you will be shown up in the front of the eyes of your relevant audience. This ultimately leads to search marketing and helps in establishing a web presence and gain good position at the top of the search engine result page.
As a result, it becomes necessary for small businesses, especially those who are having limited resources and experience to give strong competition to the large organizations. This is made easier by implementing some of the best SEO strategies that can give tough competition to different competitive businesses. So, let us have a quick look over the strategies meant for small business SEO services: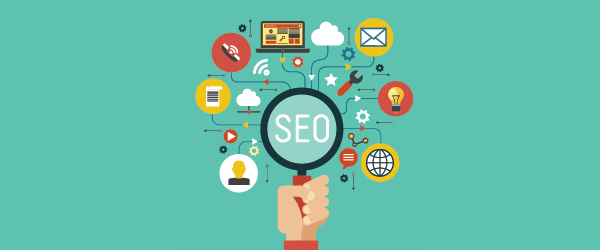 Being expertise over specific niche:
Being a small business owner, one thing that you can do is just focusing on a specific niche. This will help you in concentrating on just one platform at a time and gradually you can increase your search parameters on different products or services that you provide. It is advisable to focus all your effort into just some specific keywords that you want on top in order to achieve higher visibility.
Leveraging locality for optimization:
Next strategy helpful for small businesses is being done by targeting the local audiences. The local search nowadays is becoming more relevant as well as important and so one has to make efforts to optimize their search results accordingly. This can be done by joining several local communities and groups on different social media platforms and hosting any kind of events. Also, ask the local people to give reviews on your products or services they have used.
Getting socially engaged through various platforms:
Other than local search optimization tips, one can establish their web presence by getting socially engaged on different platforms and building a brand strategy. The more number of following on the social media will ultimately help in the ranking of your business thus prioritizing your search results on SERPs.
Engaging with long-tail keyword strategy:
The long-tail keyword strategy helps you to sacrifice minimal ranking potential with the highly popular keywords for those having maximum ranking potential with the less popular keywords. It is easier to get better ranking results for the long-tail keywords as compared to the shorter ones. As a result, even if these bring less traffic, still they are valuable fro various small businesses to go after.
Being an authoritative content publisher:
High-quality content will help in building brand awareness, trust as well as the credibility of your business. Usually blog posts are the main source that attracts people towards their website. So, being an authoritative content publisher and focusing on strong content will help in acquiring a good position on SERPs.
Thus, just being a famous brand is not necessary to be at the top on SERPs, as there is continuous competition in the same niche. As a result, you need to always be updated to be on the top of Google ranking results.
Please follow and like us: