Today, almost everyone wants to be an Entrepreneur and create their own Startup company. And one of the most important requirements in order to build a successful Startup is creating the right "buzz" about the startup and its services or products among the masses. And if its about creating a buzz, nothing can challenge the supremacy of Social Media!! So if you are an entrepreneur yourself and want your Startup company to get the maximum amount of eyeballs in the virtual world, then here are some tips on how to create a rocking social media campaign for your startup. Read On…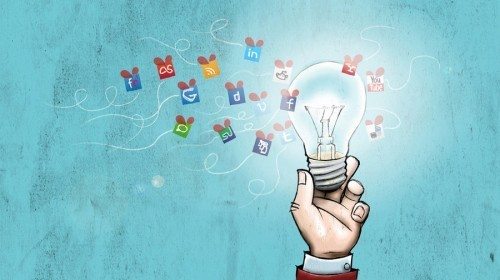 The first and the foremost thing that you need to do in order to create or kickstart the social media campaign of your Startup is to design the whole strategy of the campaign by keeping in mind the goals and objectives of your Startup business. While designing the campaign strategy, you also have to keep in mind your target audience and the Company image that you want to create online.
You also have to prepare a concrete plan about the character of your social media activities, because if you want the social media campaign of your Company to be a success, the character and image of your social media activities should be consistent. In other words, your social media activities should make the audience understand the real nature of your business. You can also hire a social media expert to do the same on your behalf.
There are plenty of social media platforms out there and every platform has its own pros. And hence before you embark on the journey of building the social media campaign for your Startup, you should very clearly understand the workings of every social media platform and zero-in on the ones which will work best for your business. To be precise, choose the social media platform which is used by a considerable amount of your customer base or your target-audience.
The factors that you should take into account before choosing any platform for carrying out the social media campaign of your startup are: The age group of your target-audience, the nature of your products and services and also the target-location of your startup business.
Last but not the least, be what you are on the social media channels or platforms or networks. In other words, be a human and not like any robot devoid of emotions. This means that all throughout the social media campaign of your startup, form real and human connections with your followers or community members. Keep up a regular flow of interactions with your social media audience. Try to be a friend, philosopher or a guide to them.
Ask them for genuine feedbacks and incorporate the same in the functioning of your Startup. Engage with them on a deeper level rather than on a platonic one. Make them feel that they are very valuable for the growth of your business and treat them like-wise by listening to their opinions, answering their questions and addressing their issues.
Please follow and like us: